Attention
Deer Hunters
Now nationally recognized as the Greatest whitetail deer hunter in the country. We are proud to introduce Vermont's Own

Larry Benoit
Chances are, if you've been hunting deer a few years, you've somehow heard of Larry Benoit and his sons from Vermont. You might even be able to picture them as they first
appeared in Sports Afield magazine in 1970. Larry and his boy's with green plaid jackets,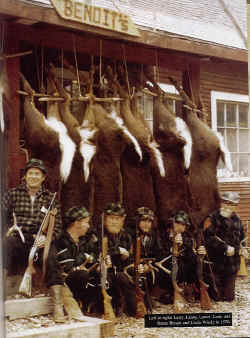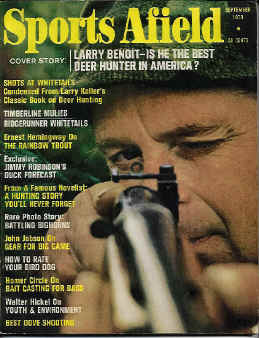 Remington pump action rifles and BIG BUCKS hanging behind them from their porch.
Well, since achieving legendary status nearly
30 years ago as the
"Best Deer Hunter in America"
the legend and his Boy's live on, consistently bagging Huge Bucks year after year.

For More Information Contact:

Wilderness Trading & Supply C O.
1401 US RT 2 Marshfield, Vermont. 05658
Tel: 802-426-4088
Internet: trader@wildernesstrader.com