Here are the results of the "Whitetail 2001" Hunt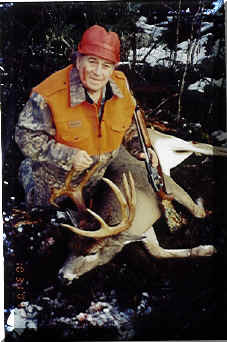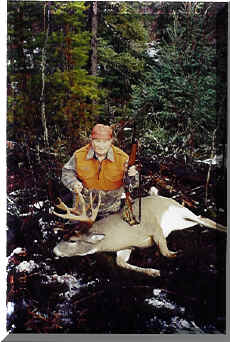 Here's Larry with his massive 250 lb 11 pointer which will
definably meet B&C qualifications.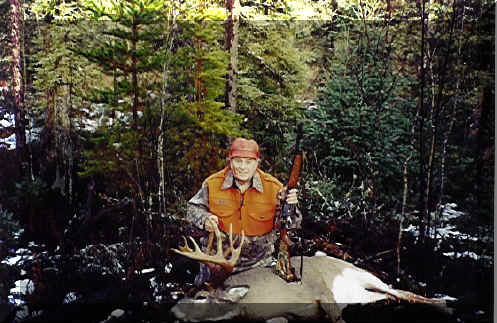 " Look at that Buck, I said to myself as I raised my rifle. He's big as a
horse. He reminded me of the big one that I lost years ago in the North
Branch in Maine. This one I took home. Larry Beniot 2001 "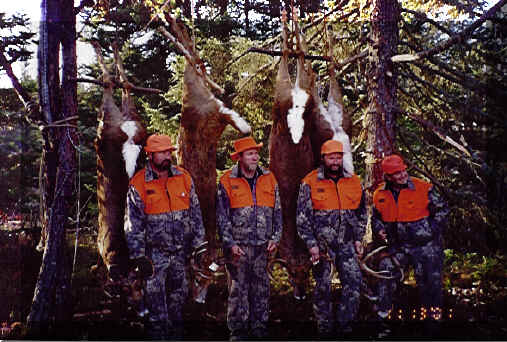 From Left to Right : Shane 190lb 10pt, Lanny 225lb 9pt, Lane 235lb 10pt, and Larry 250lb 11pt.