Availability
One Hundred and Seventy Commemorative Carbines were Manufactured. This was at Larry's request. Making money was not his objective, providing a rare and priceless collectors rifle for his friends and followers was. Thus he stopped production at 170.
The last shipment of rifles was received by Wilderness Trading & Supply Co. in December 2000. They were sold out prior to receipt. The rifles sold for $1,000.00 each.
A very few bought the rifle to hunt with, some bought them to keep, as collectors items, and the remainder bought them as an investment. The latter are the ones that will become available. The market price is determined by the price these guns are currently selling for.
Although these guns were sold out long ago, One rifle is now available !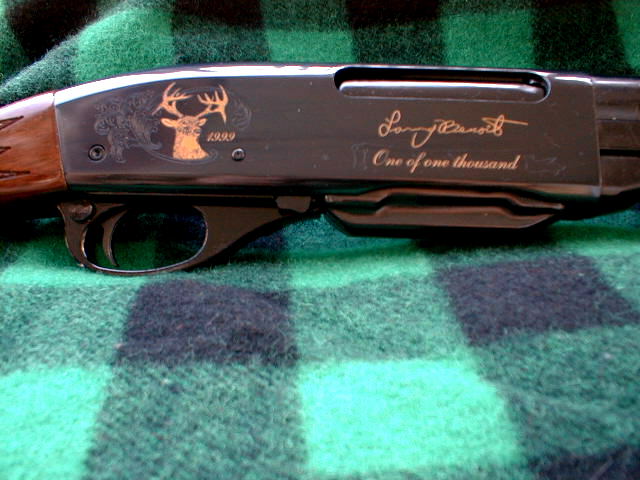 This gun is new in box and comes with a "Certificate of Authenticity" , signed by Larry. Because of the extremely limited edition, this investment grade firearm should continue to increase substantially over the years to come.


Price: $9,000.00
Bonus: Included is a leather handled sheath knife, hand made by Larry and has a serial number that matches the gun. ($1500.00 value)
For additional information or to purchase this gun,
You may contact :
Wilderness Trading & Supply Co.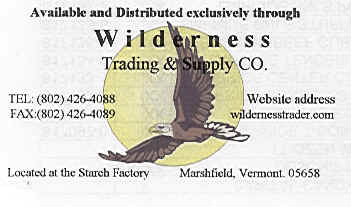 (802) 426-4088 ask for Tim