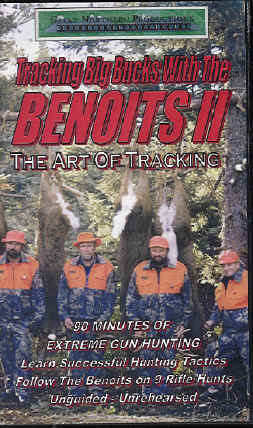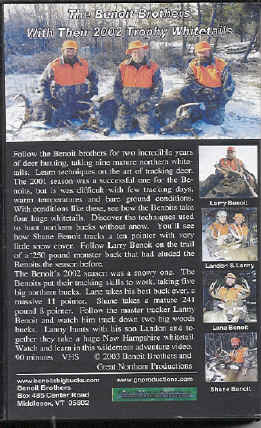 The Benoit's 2002 season was a snowy one. The Benoits put their tracking skills to work, taking five big northern bucks. Lane takes his best buck ever, a massive 11 pointer. Shane takes a mature 241 pound 8 pointer. Follow the master tracker Lanny Benoit and watch him track down two big woods bucks. Lanny hunts with his son Landon and together they take a huge New Hampshire whitetail. Watch and learn in this wilderness adventure video.

2003 !! Number two in the Benoit video series.
Tracking Big Bucks with the Benoits II
Incredible footage !!
| | |
| --- | --- |
| Benoit 2 Tracking big bucks 2 | $24.95 |